🔥NEW YEAR SALE🔥 Invisible Lift-Up Bra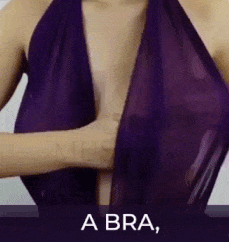 SECRET BEHIND PERFECT CURVES
The INVISIBLE LIFT-UP BRA helps women of all shapes and sizes reach their desired look.
The adhesive tape with professional fitting offers ultimate support to lift up your breasts and to create natural cleavage.
The result is a perky, full, and busty look that will give all women the confidence to wear any outfit.
Made of medical-grade material, they are guaranteed to be skin-friendly, breathable, and not to cause any redness.
They stick to your boobs well without falling off yet it is easy to remove them.
The well-hidden feature allows you to wear various outfits even V-neck collar tops.
SIZE CHART :
Product Type: Rabbit-Ear Push-Up Bra Tapes
Sizes Available:
9.5cm for Cup AB
11cm for Cup CD
13cm for Cup EF
15cm for Cup FG
PRODUCT DESCRIPTION:
A TRUE LIFT UP EXPERIENCE WITH THE BRALESS FEEL OF INVISIBLE LIFT-UP BRA
Get a smooth look while holding and enhancing the shape of your breast using our Deep V INVISIBLE LIFT-UP BRA
Gives your breast a sexy lift and leaves no trace of removing it.
An amazing alternative to plus size strapless bras or plus size push up bras, as INVISIBLE LIFT-UP BRA comes in 3 different variants that fit any woman with cup size between A-E. Its different sizes work well for small to large breasts.
Adds a sweet lift to the women with a small breast for a perkier appearance.
Makes the life of women with larger breast a lot simpler, as it holds the bulky breast well enough and adds a beautiful firm shape to them.
Suitable for wearing any deep v-neck or low-cut, see-through outfits.
If yes is the answer to any of the questions below, you should definitely grab this best coverage deep v rabbit bra.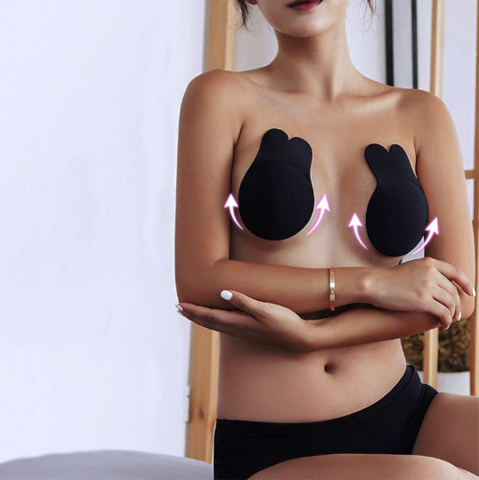 Care instructions:
After each use, just rinse the bra with warm water below 30°C and mild soap, and then air dry.
After drying, the plastic sheet can be re-attached to this bra for next use.
Note: Please do not use a washing machine or brush, fingertips or any cleaning agents to clean, which will cause permanent damage to the adhesive layer;
Customer questions & answers:
1. Does your stick-on bra barely sticks on your chest and don't push your twins together or lift them up?
Gone are the days when you have to worry about your breast not looking fuller using the bra tapes or ordinary stick-on bras. Our INVISIBLE LIFT-UP BRAS creates a visible lift in the bust area giving your boobs a lovelier and perkier appearance. It's cute rabbit ears don't let your breast appear saggy/small and pushes them up.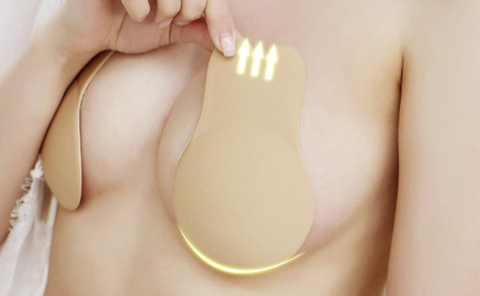 2. Are you afraid that your stick-on bra might fall off at some point for they are not sticky enough?
However, that's not the issue with this INVISIBLE LIFT-UP BRA. It stays tight on the breast even with dancing activities and stretching movements. Keeps you comfortable and tension free. Sticks well and good enough to use over and over again if taken care of properly.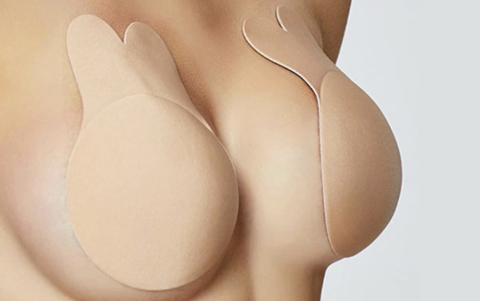 3. Does your stick on bra offers a painless removal from the nipple area?
The removal of this INVISIBLE LIFT-UP BRA is painless and it doesn't rip off your soft and sensitive nipples. These are made thoughtfully with an opening in the sticky part for the nipples to stay secure.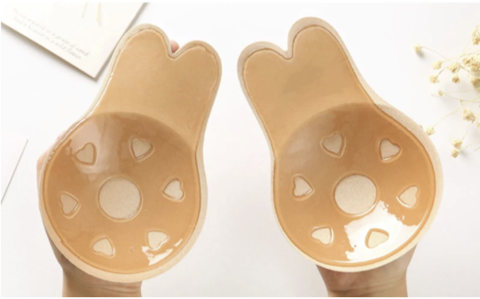 4. Do you think of whether you have a perfect bra to fit in those low cut dresses that caught your eyes?
With our INVISIBLE LIFT-UP BRA, you can wear any strapless, backless, Bardot, tube or wedding dresses, deep V-neck, swimsuits, etc. Wear anything you want without having to think about what type of bra to wear it with.
5. Does your stick on bra cause itching and irritation in your breast? Does it feel sweaty and then losing its hold due to moisture?
Our LIFT-UP BRA is made with skin-friendly and medical-grade silicone that does not cause skin irritation.
It's also sweatproof with the tiny holes in the curve to let the moisture breathe out.
6. Does your stick on bra lose its stickiness after multiple uses?
Use this INVISIBLE LIFT-UP BRA over and over again with strong stickiness. Follow the care instructions below to maintain it's stickiness over time.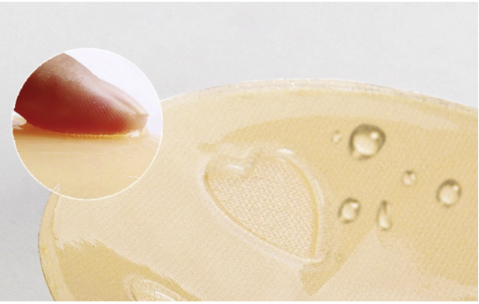 7. Would it be convenient for you to cut down your stick on bra according to your dress coverage?
Yes, you heard it right! You can scale down these lift up invisible bras by cutting down the rabbit ears up to three different marks according to the deep cut appearance of your dresses.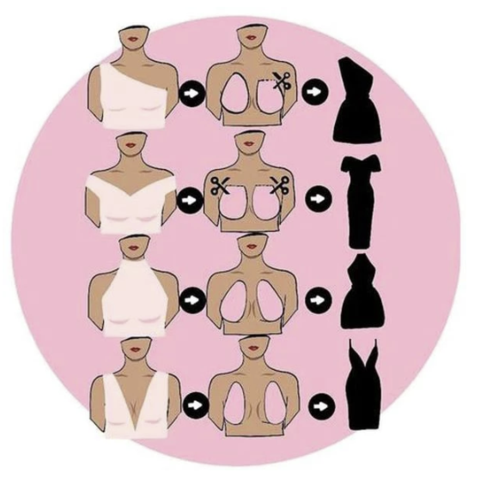 8. Would you like to have a bra with an invisible design, delicate bra-less feeling?
You would barely notice this LIFT-UP BRA to be on. It's thin edge and thicker padding in the center provides a natural or invisible look even under sheer clothing and pumps up your boobs for a beautiful lift.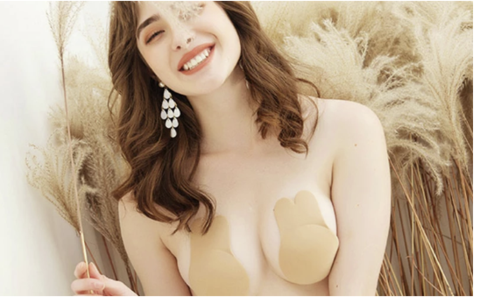 FEATURES:
Type: Rabbit lift up invisible bra
Style: Rabbit Ear Shape adhesive push up bras.
Material: Silicone, Polyester
Diameter: 9-13 cm
9cm (S/M) – fits AB cup size
11cm (L/XL) – fits CD cup size
13 cm (2XL) – fits EF cup size
15cm(3XL) – fits FG cup size
More than anything we want you to be happy with your purchase! If something doesn't look or feel right, please contact us and we'll make it right!
Also please be informed that placing an order means that you accept all the terms mentioned below.
---------
CANCELLATION & MODIFICATION
If you change your mind about your purchase, please send us an email to contact@unitiger.co, provide your order number and the modification you would like to make. We'll confirm once the modification or cancellation has been made.
Your order is only eligible to be canceled and modified within the date of purchase. After that time, the order is locked for processing and no longer can be adjusted.
Please also be informed that a management, processing, and transaction fee (20% of your total order value) will be applied for the cancellation.
---------
INCORRECT ADDRESS
For orders shipped to the wrong address due to a customer inputting the incorrect address:
- We are not responsible if your order gets delivered to the wrong address or returned to the sender (as all of the items would be destroyed right after they come back to the manufacturer's warehouse)
- Please be noted that replacements for these cases will not be free of charge so please be extremely careful when entering your shipping address.
---------
CHARGEBACKS & DISPUTES
Please contact us by email before opening a merchant chargeback or payment dispute, as we can generally resolve the issue before that takes place. Any chargebacks and disputes disable our ability to issue refunds or credits due to funds being frozen.
---------
REFUND, EXCHANGE AND RETURN
Customers have the right to request a refund/ return/ exchange within 14 days from the delivery date. Our Customer Service team will offer the best solutions for specific situations.
Refund requests for used items will be refused.
Please refer to our Exchange and Return Policy here to find more details about this.
---------
LATE OR MISSING REFUNDS (IF APPLICABLE)
After our Customer Service team confirms the refund to you, it may take 2-5 business days for the amount to be officially posted and reappear in your bank account.
If you still do not receive a refund after this period, first check your bank account again. Then contact your credit card company to ask them to have an investigation.